WHISKAS
WHISKAS
WHISKAS
WHISKAS
WHISKAS
An app for kitten owners
An app for kitten owners
An app for kitten owners
An app for kitten owners
An app for kitten owners
WHISKAS
WHISKAS
WHISKAS
WHISKAS
WHISKAS
An app for kitten owners
An app for kitten owners
An app for kitten owners
An app for kitten owners
An app for kitten owners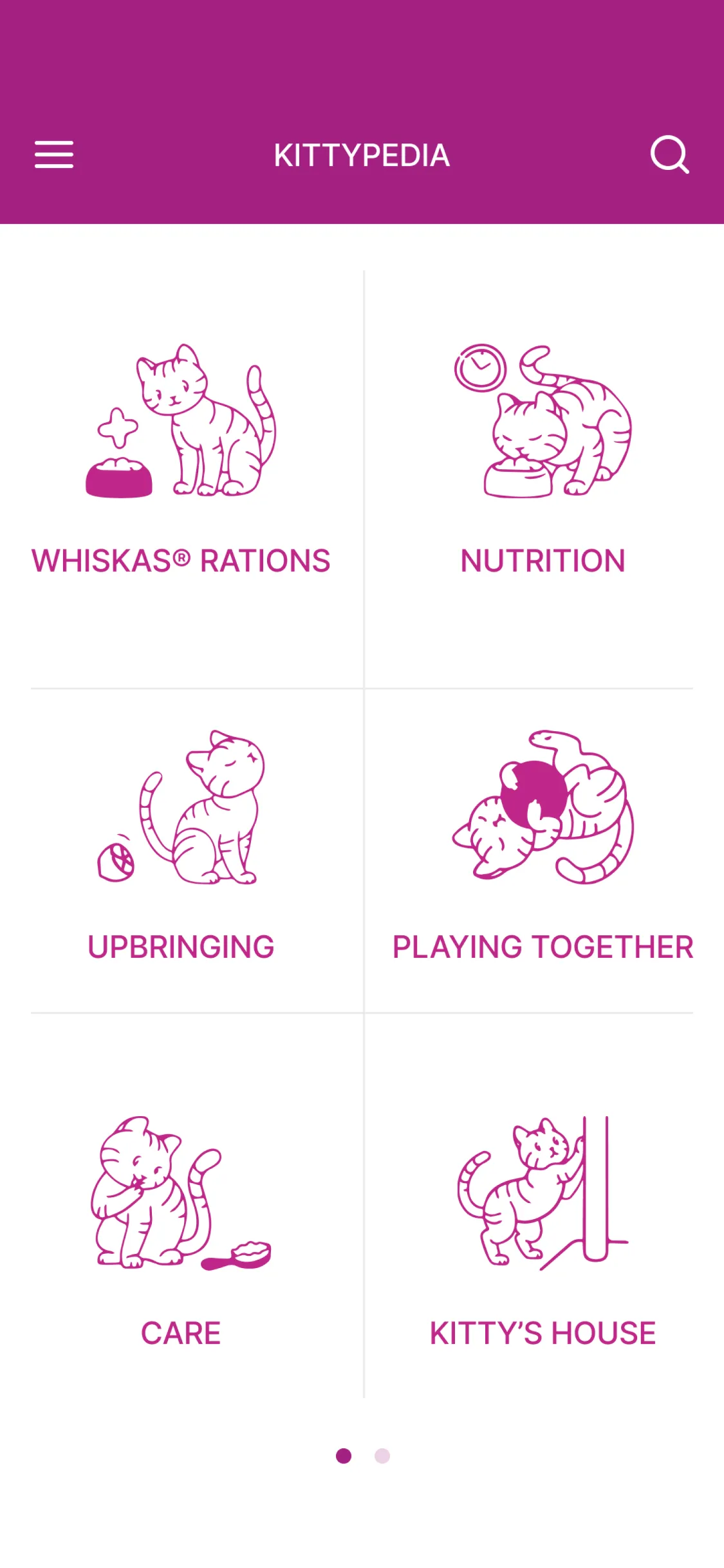 An app for kitten owners to keep track of their pets' health and find all the answers to their questions about cats. An app helped our client to increase audience loyalty and to promote clients products such as cat food.
Task
Our goal was to create a service that promotes the brand.
Project implementation
The first version of the app was developed on an old API with a further move to the new one. App installation tracking system was built in for geography analysis.
Mobile apps were developed for 2 platforms: Android − Java, iOS − Objective-C. We prepared requirements for the backend service which was developed under our supervision. The design was developed in accordance with our client's brand book and in close communication with the creative team. To allow users to choose veterinary clinics and pet stores close to their home we integrated SDK to work with maps where we get an array of data points from and draw them on our map.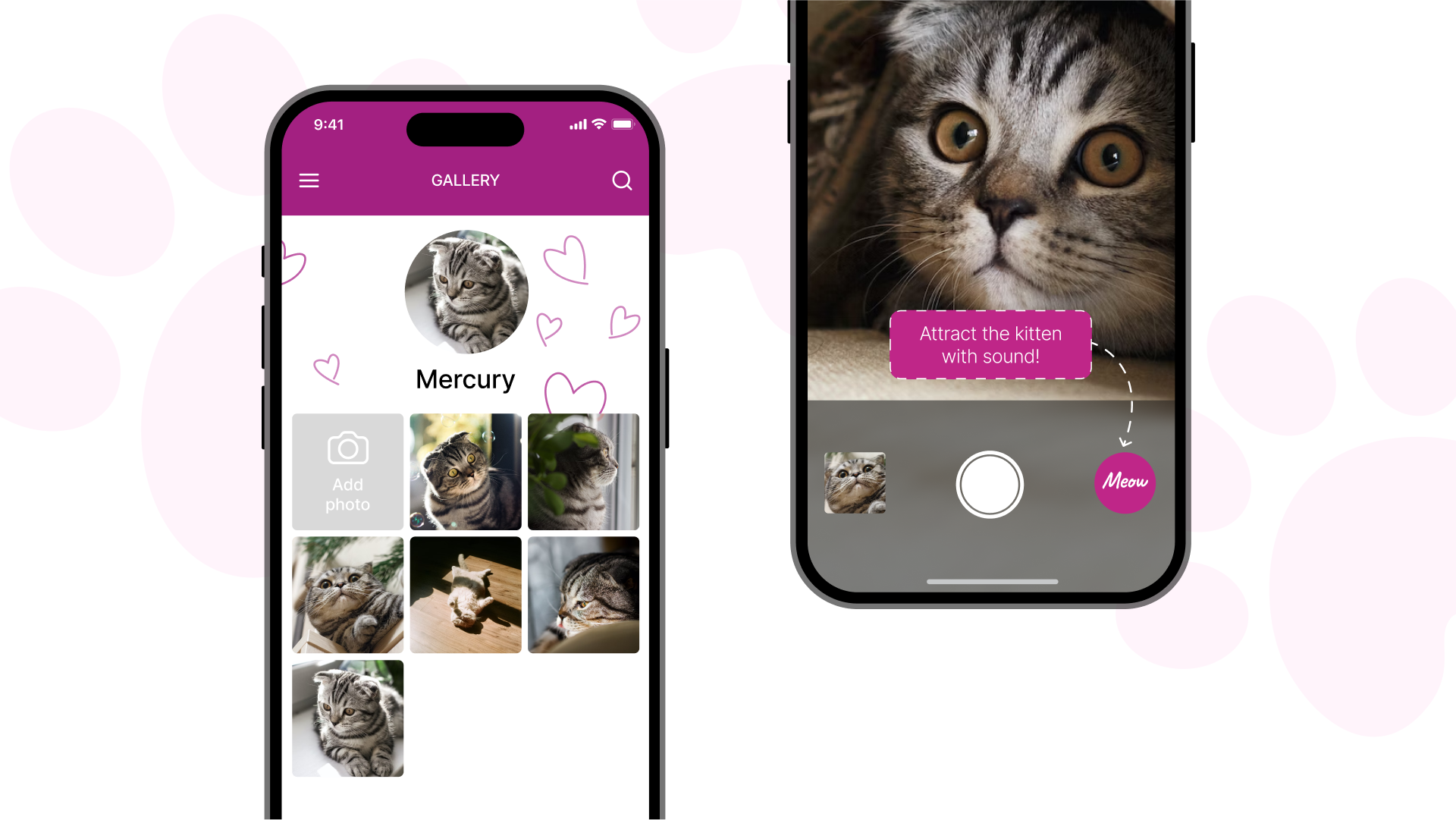 Key features
catopedia - an encyclopedia with interesting facts about kittens
the ability to order cat food via the app
nutritional recommendations depending on the kitten age
ability to create tasks and reminders for kitty care + a standard set of tasks for new pet owners
display of veterinary clinics and stores on the map
custom camera with the ability to generate sounds that attract the kitten's attention (bag rustling, meowing, etc.)
Results
The app was integrated into the Whiskas brand advertising campaign. The number of app users increased and the average app rate became 4.1 stars.
Keeping an eye on your pet's health has become easier and more interesting. The app has all the information you need to make sure your kitty grows up healthy and happy. The customer's brand awareness has increased as well as product sales.