Utair
Utair
Utair
Utair
Utair
AIRLINES
AIRLINES
AIRLINES
AIRLINES
AIRLINES
Utair
Utair
Utair
Utair
Utair
AIRLINES
AIRLINES
AIRLINES
AIRLINES
AIRLINES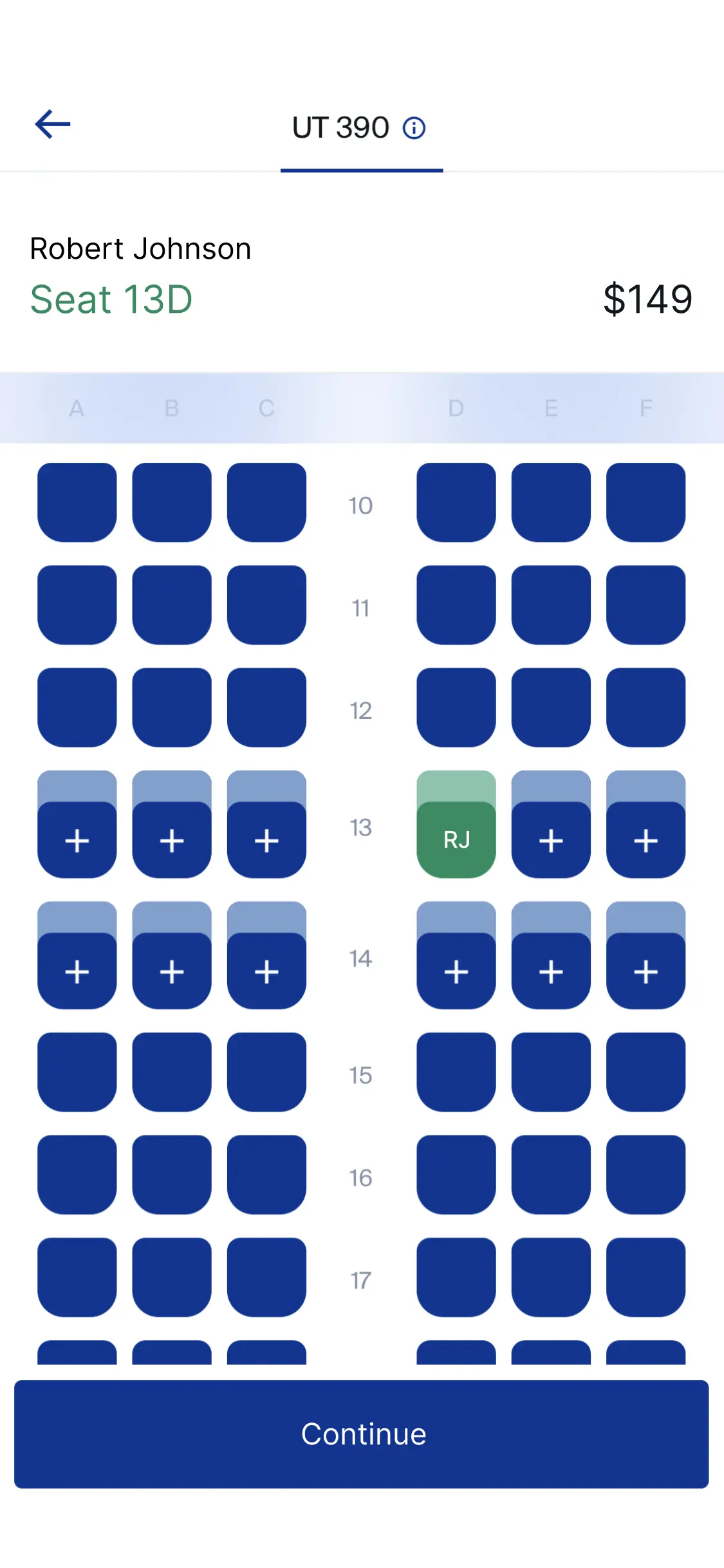 An indispensable mobile assistant for passengers and an important distribution channel for airlines.
Task
Increase airline ticket sales and services via mobile application channel
give users an opportunity to purchase necessary services at any stage
implement seamless transition from website to the app
create an extensible and scalable architecture for continuous development
Project implementation
KODE started to work on the app when it had a score below 2 on both markets.
Our team completely rewrote the app to make an intuitive interface for booking. With the addition of fares information features as well as the possibility to buy insurance and other services. KODE implemented seamless integration with the loyalty program. We also improved the app's stability.
Key tasks
Mobile app makes it easy and safe to buy airline tickets, apply promo codes, and add meals, additional luggage, and insurance products. The app has a clear process for selecting seats for yourself and your fellow passengers.
Our team added a STATUS card to a mobile app. When making a purchase such as booking or checking in, it is automatically matched and you get maximum bonuses. For frequent flyers, we also added new perks.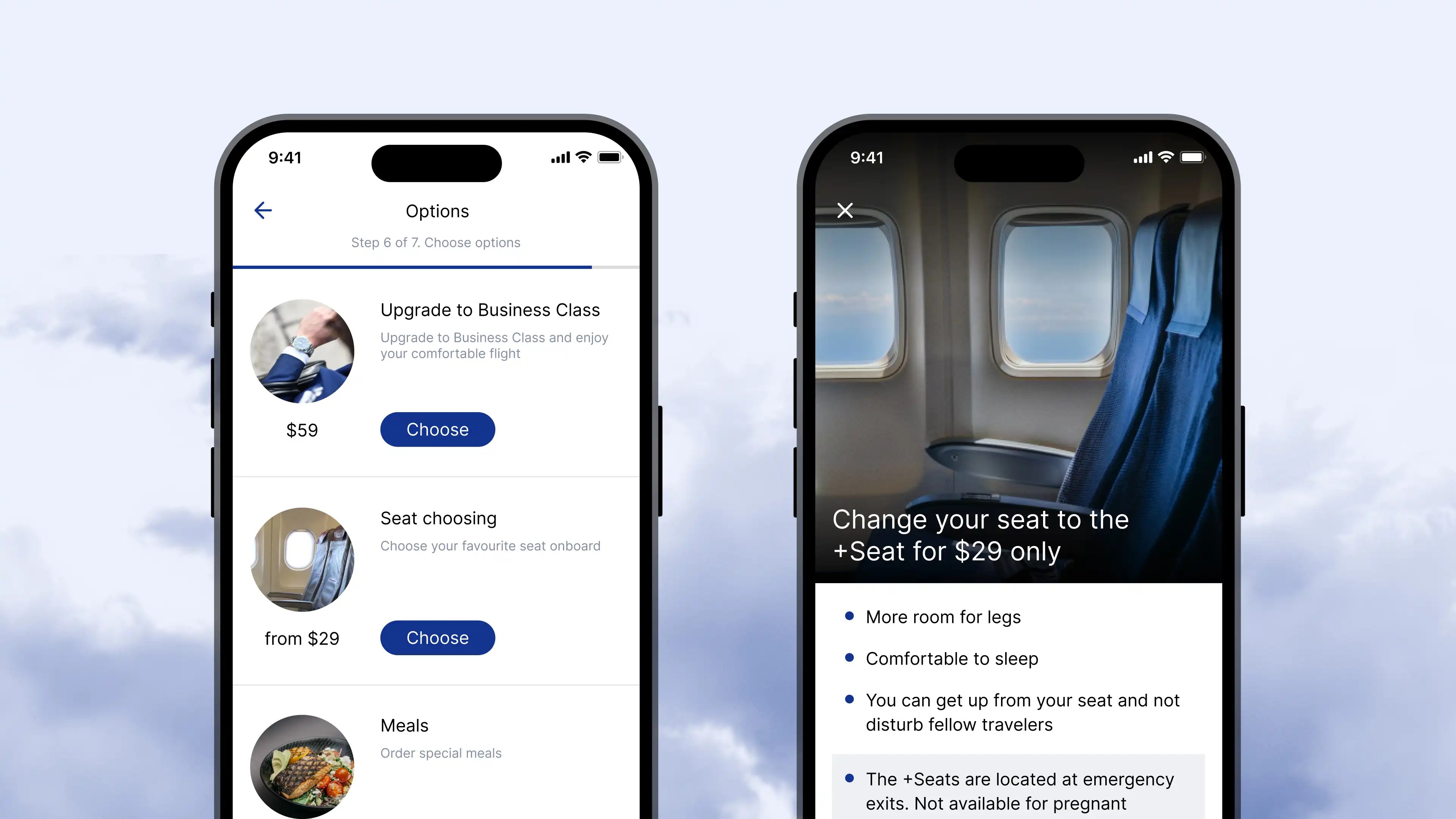 Results
While working on the product we made major changes 4 times to the business logic improving user experience and making complex processes more intuitive and simple.
Sales grew by 4 times in a month after launching
Average check-in time was reduced to 49 seconds
Check-in number increased 10 times
Average conversion from search to payment is 65%
90% of passengers intuitively navigate the app interface without clicking on the "wrong" buttons (according to heat map analysis)
The App Store rating went up to 4.8 and Android up to 4.1 thanks to our development. Airline companies flooded us with questions "How much does it cost to develop the same thing?"
The Utair and KODE mobile app is a revolution in the world of airline services. Not only does it help to buy airline tickets easily but it also brings in a significant part of the customer's income.