TBITBI
TBITBI
TBITBI
TBITBI
TBITBI
The flagship of the Bulgarian bank
The flagship of the Bulgarian bank
The flagship of the Bulgarian bank
The flagship of the Bulgarian bank
The flagship of the Bulgarian bank
TBITBI
TBITBI
TBITBI
TBITBI
TBITBI
The flagship of the Bulgarian bank
The flagship of the Bulgarian bank
The flagship of the Bulgarian bank
The flagship of the Bulgarian bank
The flagship of the Bulgarian bank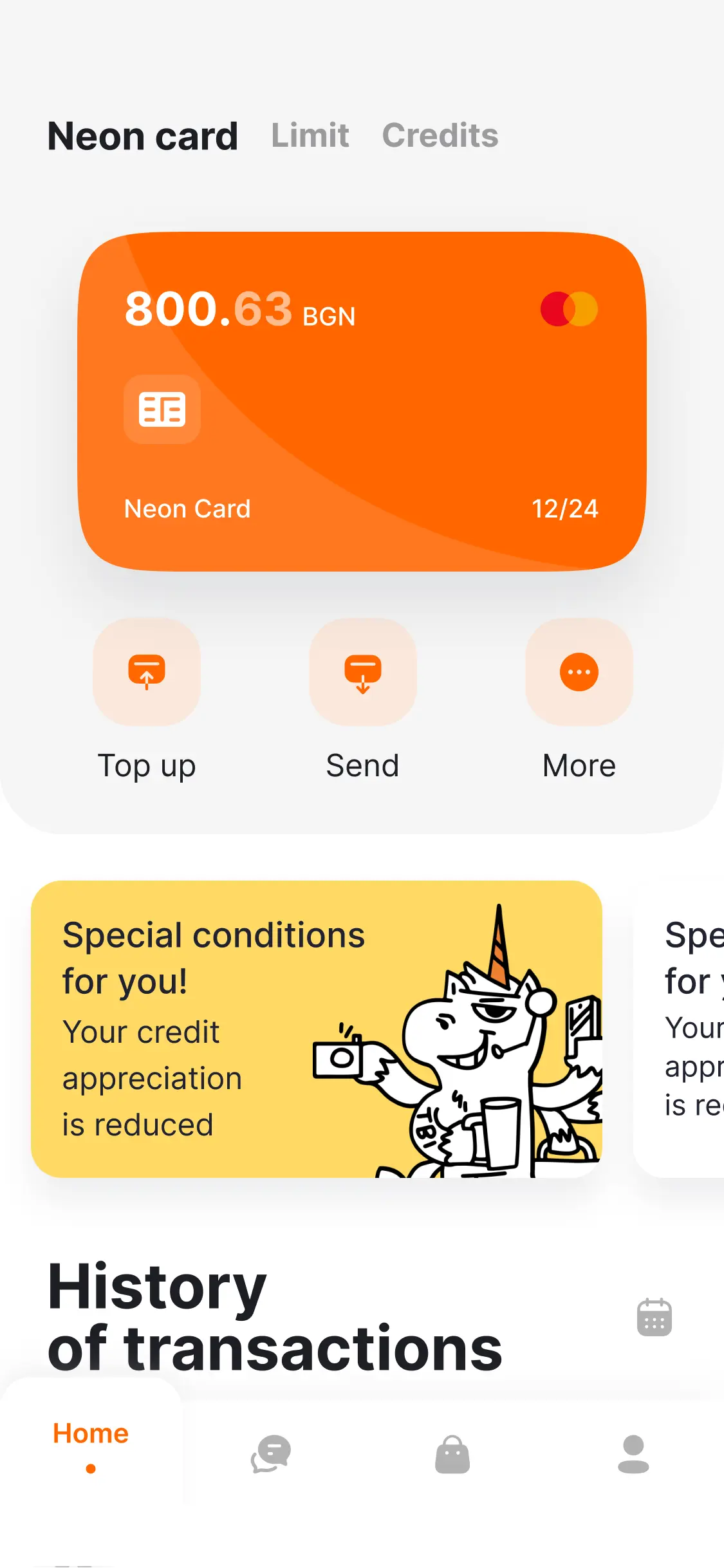 The flagship of the Bulgarian bank digital transformation and an irreplaceable financial assistant.
Goals
The Bank has an ambitious goal - to become a digital bank with a wide range of mobile solutions. At the time of contacting us the company's digital infrastructure was at the formative stage.
We focused on developing a mobile app that should become a leader of a bank's digital transformation and solve the following issues:
— increase sales of credit products,
— increase client's LTV,
— make TBI bank an indispensable financial assistant in everyday life.
Project implementation
We implemented the project based on the Daily Banking concept when the interaction between the bank and the client on any issue takes place completely online. For this purpose we integrated the app into a large service system, including web, call center and back office, and carried out significant work on integration with the bank's systems.
We've created a new user self-identification system using photo ID specifically for TBI.
TBI Bank's new design sets the trend for modernity. We paid special attention to UX and created a design that will be above all functional and user-friendly.
We introduced two-factor payment confirmation through improved 3DS authentication. Sensitive data is not stored on the phone as all data exchange goes in real time with the server via secure communication channels.
Key features
We completely redesigned the app and digitized credit banking processes. All communication between the bank and a client takes place in a mobile app now.
Registration in the system and opening the first bank account
Debit card processing
Instant authorization by ID - no video call is needed to identity confirmation
Convenient transaction history
24 hour online-chat support
Results
We helped to increase customer loyalty of the app users. There were 3000 new users in Greece and 4000 credit payments in the first month after app release. The App Store rating went from 4.3 to 5.0 and the Google Play rating went from 4.1 to 4.5.
Thanks to the app the interaction between the bank and the customer on any issue takes place online. Users can conduct all necessary operations in their gadget. The security of the app meets pan-European banking standards.