Absolut Bank
Absolut Bank
Absolut Bank
Absolut Bank
Absolut Bank
PrivateBanking
PrivateBanking
PrivateBanking
PrivateBanking
PrivateBanking
Absolut Bank
Absolut Bank
Absolut Bank
Absolut Bank
Absolut Bank
PrivateBanking
PrivateBanking
PrivateBanking
PrivateBanking
PrivateBanking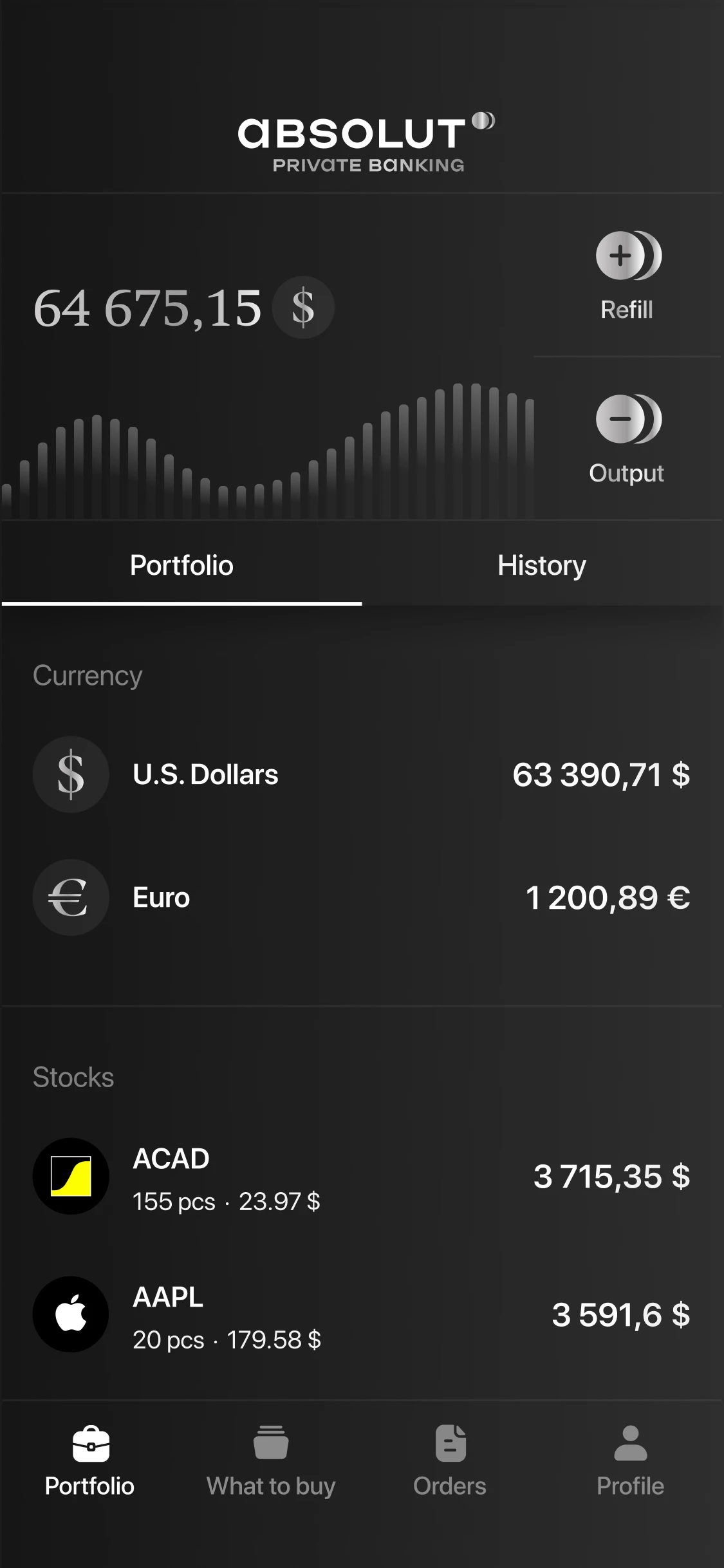 An app for the bank VIP clients allowing you to work with investments, receive notifications from a personal investment advisor, buy and sell assets at the best price at just the touch of a button.
Task
Absolut Bank team asked us to develop a convenient service ecosystem for VIP clients and their investment advisors. We wanted a bank employee to be able to offer a profitable transactions for our clients. The transactions will be easy and secure. At the same time, we continued to work with existing bank systems integrating our new IT solutions there.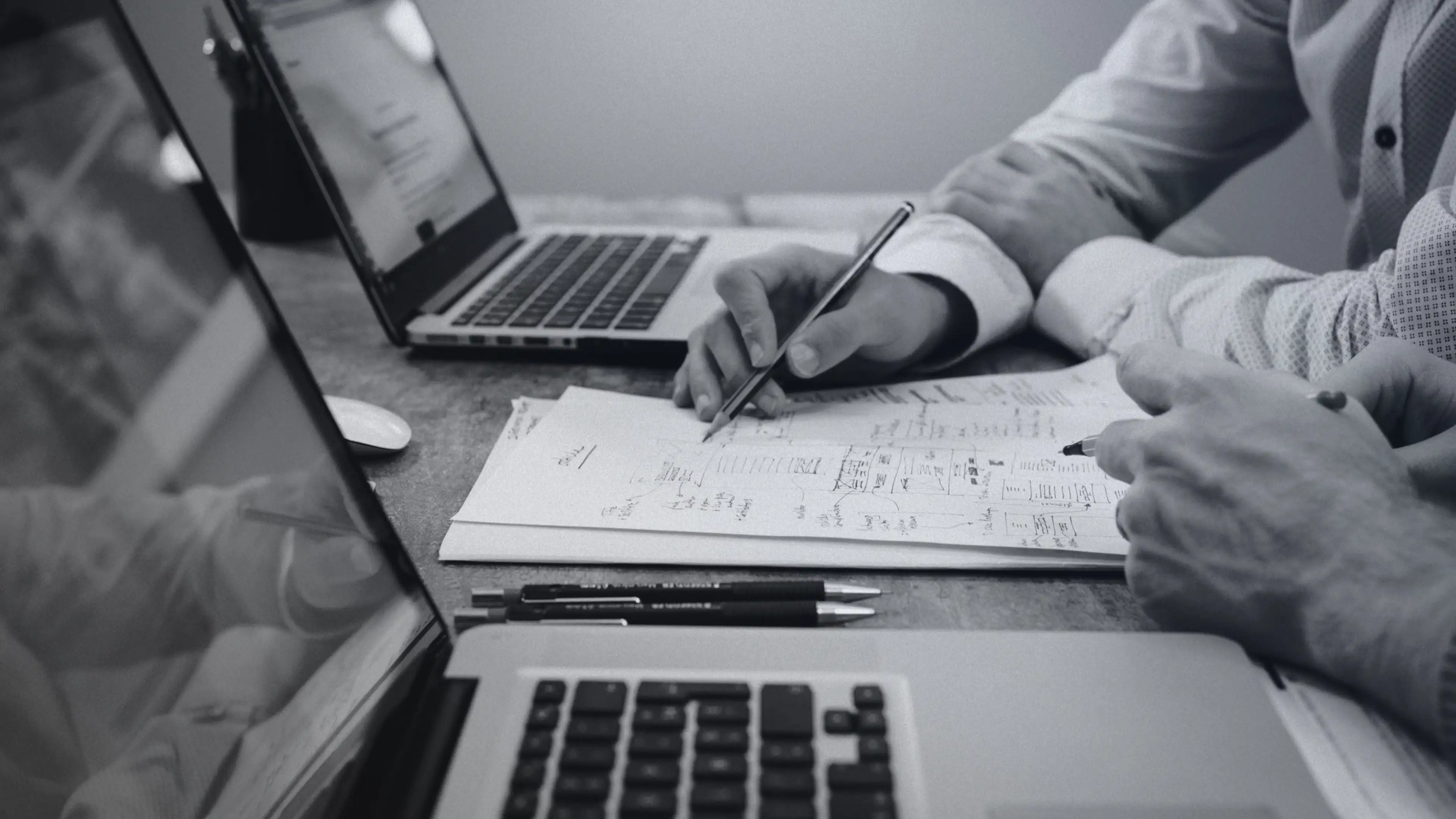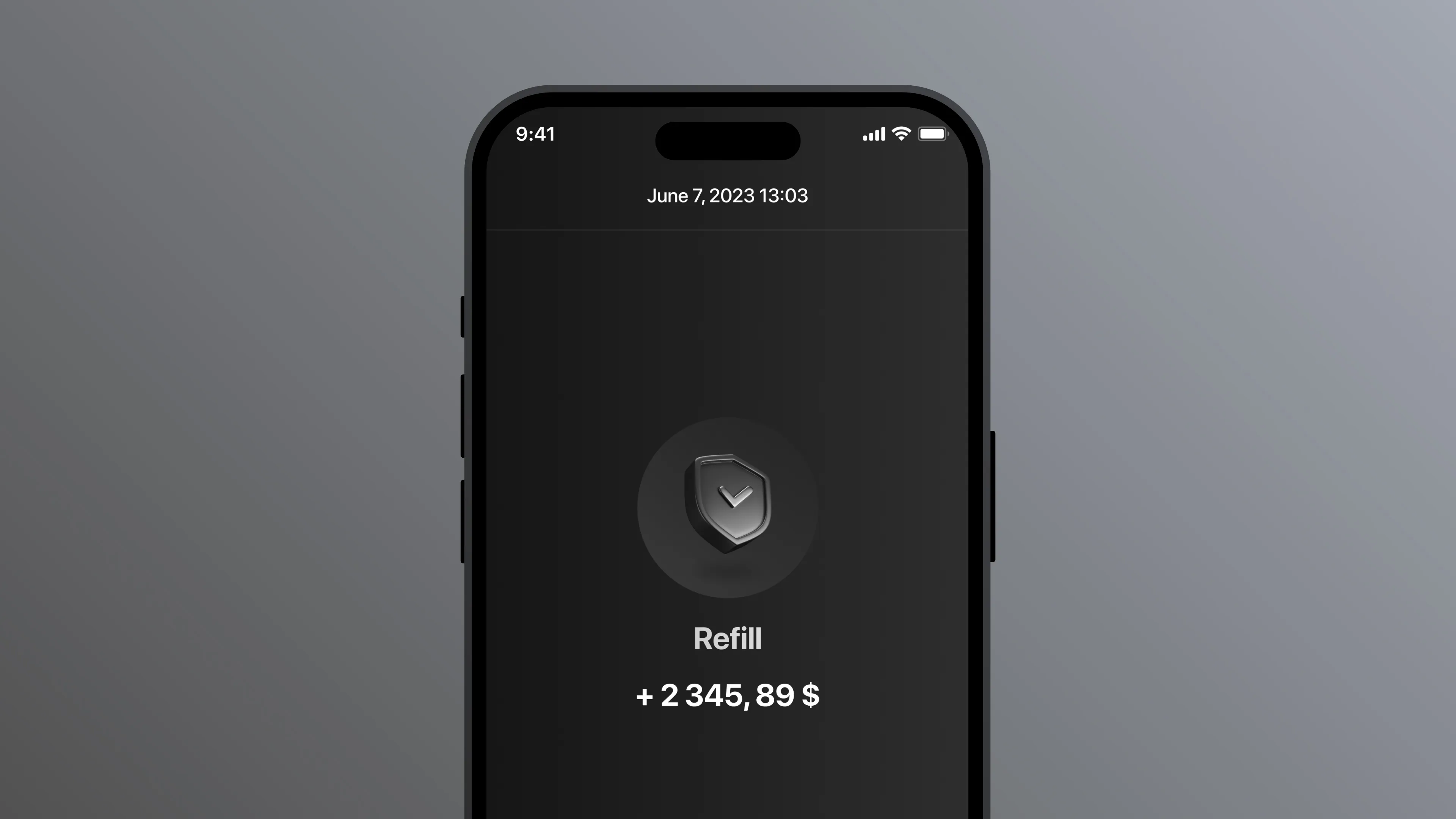 Project implementation
We start with pre-project analysis, bank systems audit and stock services. Which allows us to sync the app with the bank systems and Quik, RuData stock services the most effective way. This means user sees up-to-date information and interact with any provided by the bank exchange market or over-the-counter market.
Investment Advisor Automated Workstation is a built-in additional service that provides an individual approach and direct communication with the clients. This service also helps bank employees to keep track of the client balance, check which financial instruments have already been acquired and recommend new profitable deals via push notifications.
We know for sure that app users are very busy people. Therefore, app using should be intuitive and not time-consuming. KODE designers built a clear and stylish interface for experienced investors.
Key Features
Easy navigation even at the first interaction
Information about your stock portfolio, taxes and dividends.
Evaluation of all financial instruments.
Quick transactions at the best price by the investment advisor recommendations and auto-completion order form.
Instructions to the trader.
Results
Absolut Bank app for VIP clients allows you to work with investments, receive a personal investment advisor notifications, buy and sell assets at the best price in a touch of a button. What is unique about our app is that the bank employeee workspace has an access to a user data. And that helps an expert to analyze the client portfolio and recommend the most profitable deals.
Absolut Bank app is the key to earn a million on investments. Investment advisor support and a clear interface allows you to manage assets without delay.